Bishop Mercado administers the Sacrament of Confirmation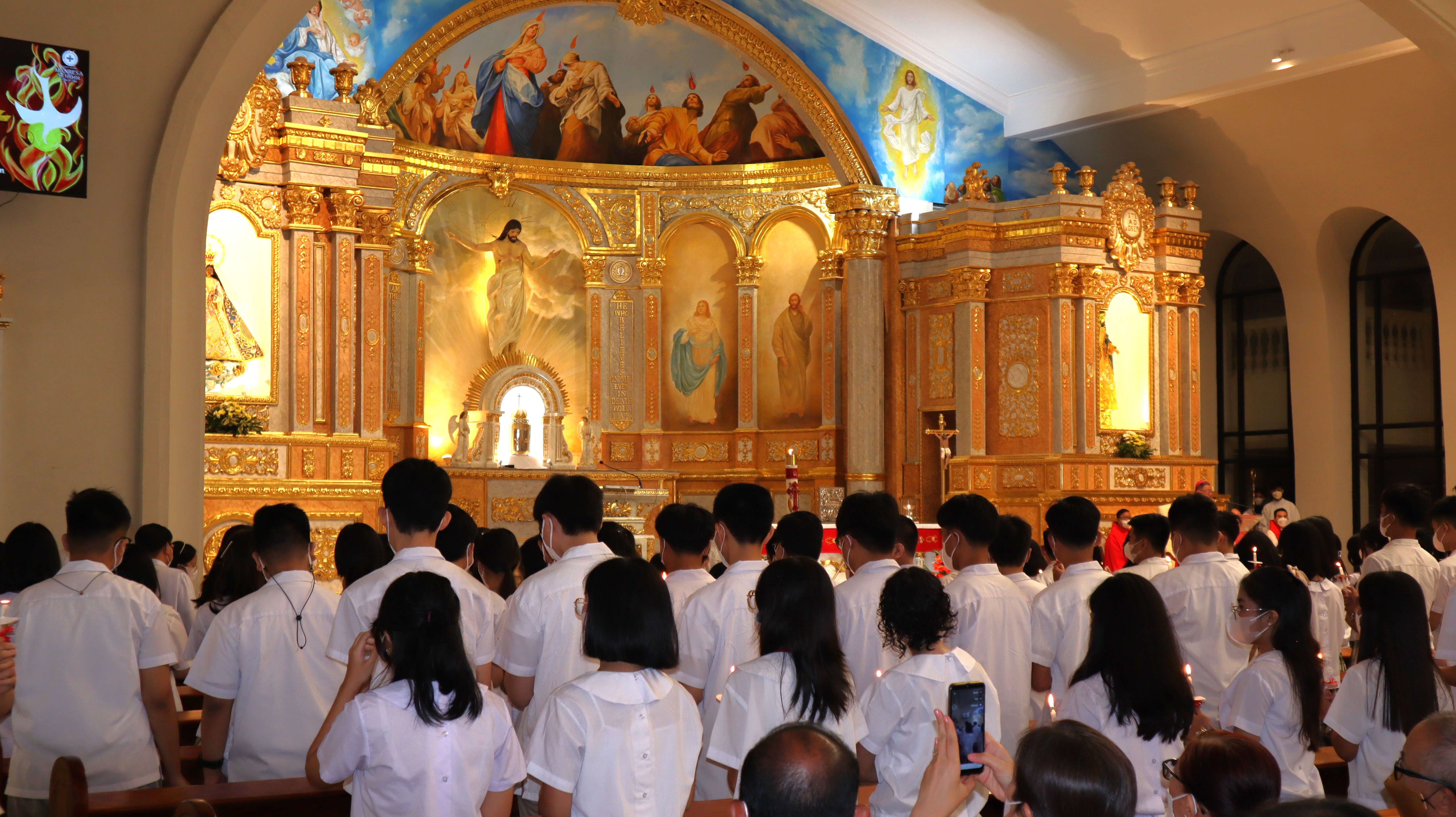 In keeping with its vision-mission, Manresa School aims to become a Christian community of believers and create an atmosphere wherein the students can easily grow in their love for Jesus and acquire the Gospel values that He himself taught and lived. To realize this aim, the Pastoral Ministry Office facilitates the ongoing spiritual formation of the students and the administration of the Sacraments.
Last April 22, 2023, Most Reverend Jesse E. Mercado, DD officiated the Sacrament of Confirmation to 165 Grade 9 students and 3 faculty members at the Resurrection of our Lord Parish. The solemn and meaningful celebration was co-celebrated by Fr. Steve Villanueva, Fr. Enrico Ayo, and Fr. Hansel Marasigan, and participated in by the educated community, parents and godparents of the candidates.
As a Catholic Institution, Manresa School continues to collaborate actively in the Church's mission of evangelization and social transformation. Through catechesis and integral education (Integration of faith and life) the school continuously works for the education of the "whole person" and the proclamation of the Christian concept of person, life and the world (Article 10 – 11, OCWE).