AUGUST 9, THE FEAST OF ST. CANDIDA MARIA DE JESUS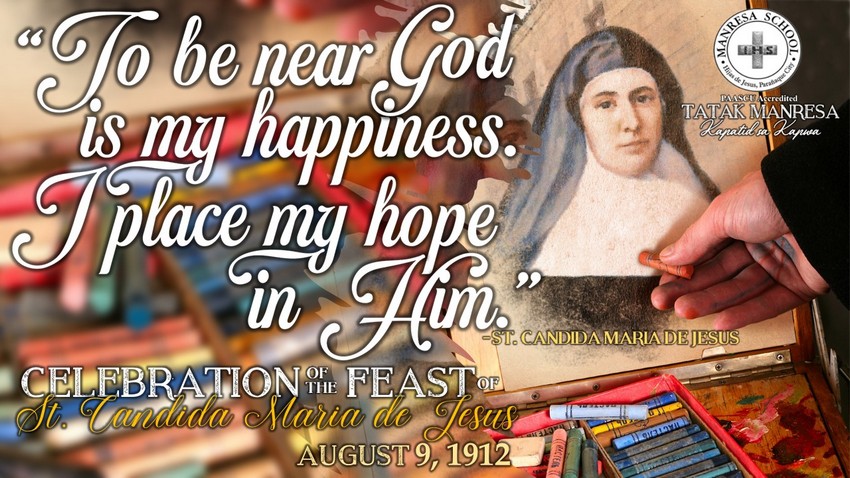 August 9 is such an important day for the Hijas de Jesus Congregation and for the family of Saint Cándida Maria de Jesus.
We come together to celebrate the gift of our dearest Mother Foundress who spent her short life loving, serving, and sharing with others.
May we continuously ask her loving intercession to be endowed with the same Spirit that will impel us and give us strength to live in love, hope, and faith in our journey toward the future.
What do you celebrate about the life of Mother Cándida?