Junior High School Celebrates Bible Month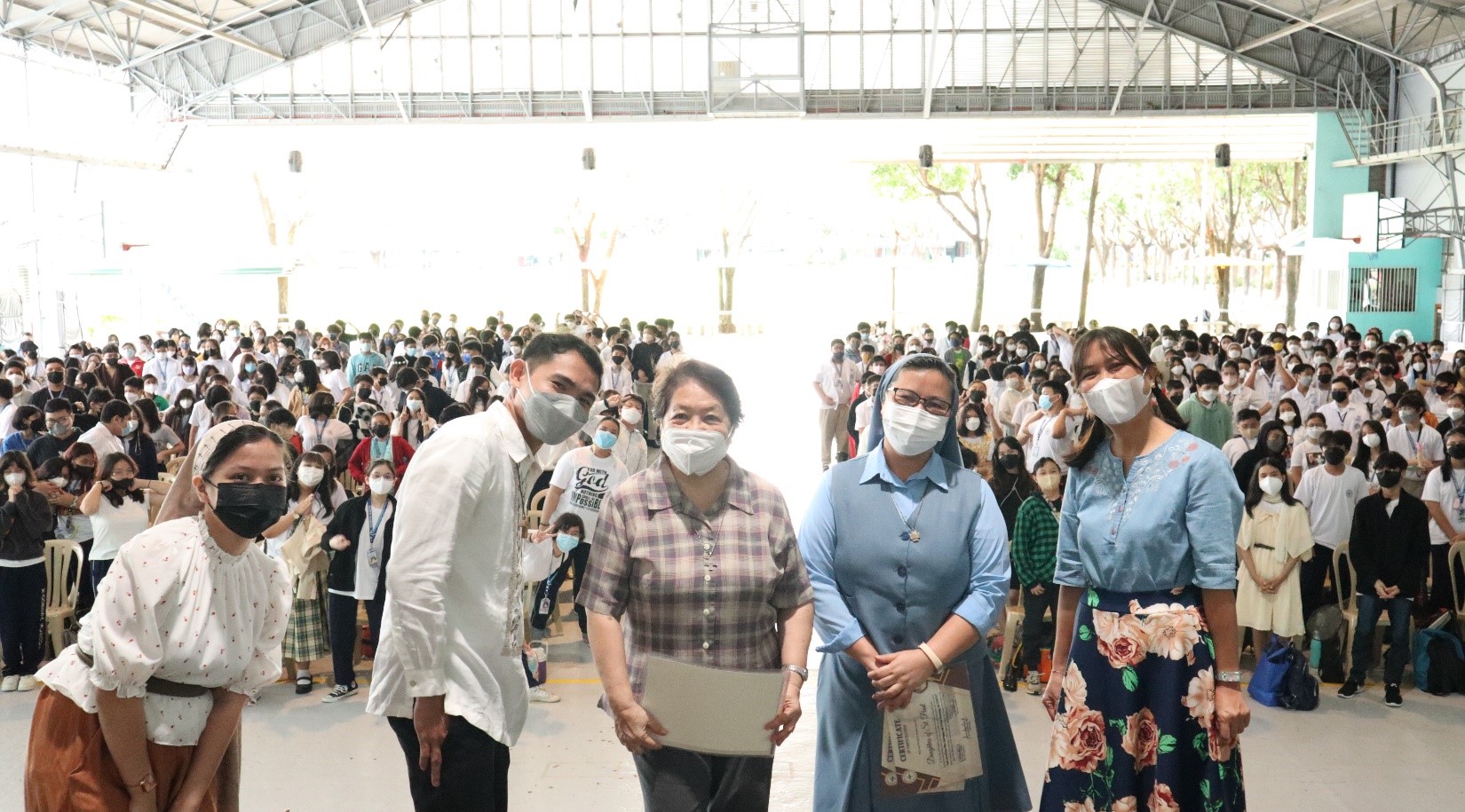 In line with the Church's declaration of January as the National Bible Month, the Junior High School CLE teachers launched the Manresa Bible Month celebration last January 13 with the theme God's Word Come Alive: Journeying with YOUth, Becoming like CHRIST!
The month-long celebration commenced with the students' Bible enthronement and the daily prayers made by students, teachers, and invited guests. The CLE virtual exhibit that showcases the students' best works in CLE class was also opened for online viewing. The celebration was filled with varied, engaging, and meaningful online and onsite events. The following activities were provided to the different levels: Grade 7 Calligraphy Contest, Grade 8 Still Picture Contest, Grade 9 Movie Poster Making Contest, and Grade 10 Worship Song Writing and Performance. Level contests such as the Saints Mimicry and Family Feud and Living Saints were also provided for maximum participation.
The culminating activity was highlighted by a Vocation Talk and book fair. Vocation promoters of the different religious congregations such as Daughters of St. Paul, Augustinians of the Assumption, Hijas de Jesus, and the Diocese of Paranaque were invited to promote vocation among the junior high school students. The Living Saints activity made the culminating day more fun, colorful, and meaningful as everyone dresses up and acts like their favorite and chosen saint. The resource speakers and participants were given certificates while the winners of the different activities received both certificates and medals. The celebration ended with the hope that the Word of Christ will continue to be alive as the CLE teachers continue to journey with the youth and guide them to become like Christ.
Saints Mimicry

Book Rent

Talk about Vocation

The Grade 7 and 8 Living Saints with the Teachers, Subject Area Coordinators and Bro. Joseph Panaguiton, AA

The Grade 9 and 10 Living Saints with the judges

Written by:
Ms. Ma. Luisa P. Mandario
Grade 9 CLE Teacher