Manresa School Grade 10 Confirmation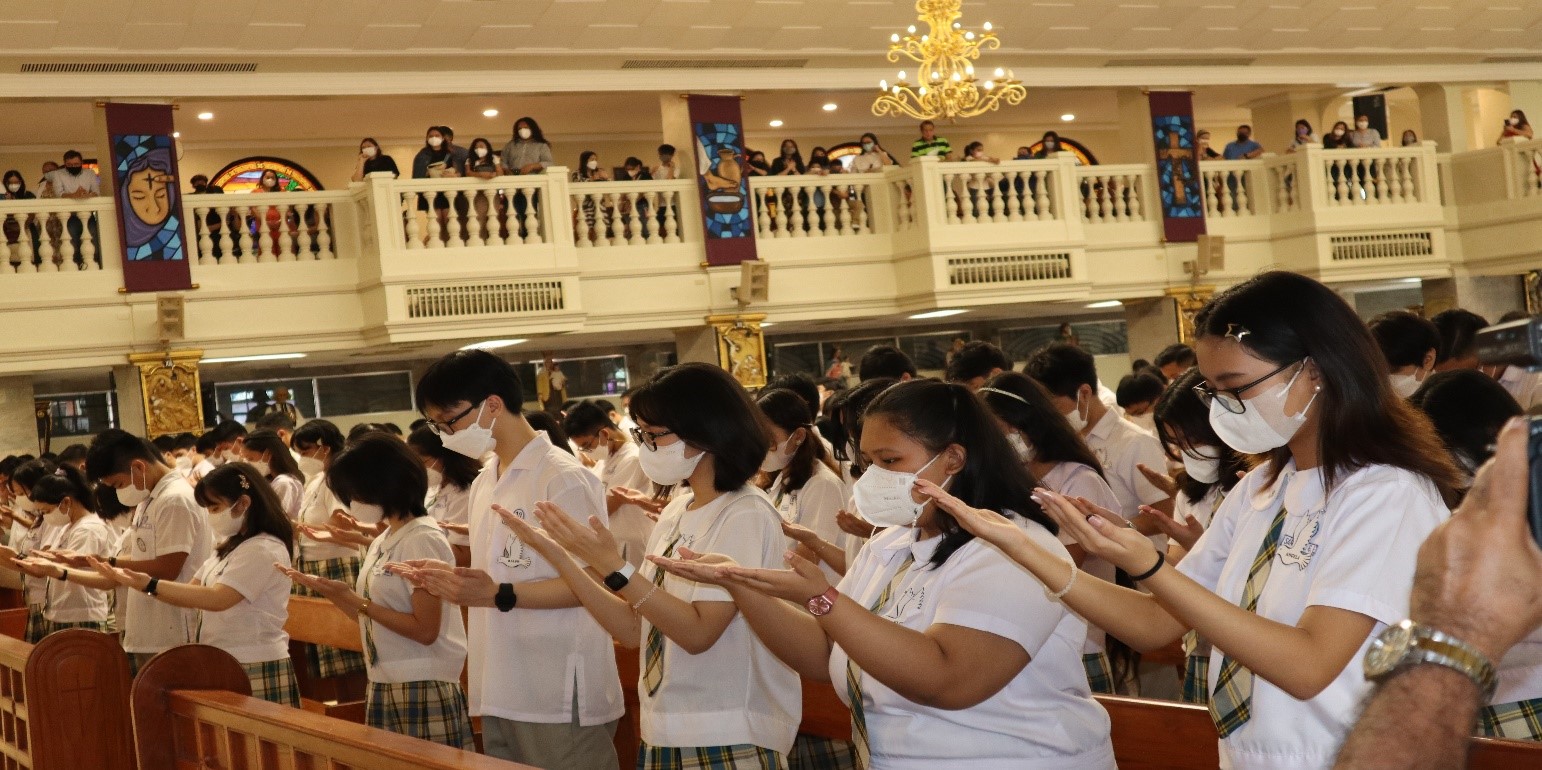 Manresa School administration and the Junior High School Department rejoice with the Grade 10 Manresan parents for the Confirmation of their children on March 4, 2023. The 154 Grade 10 students and 3 youth from Manresa School partner community in Fourth Estate, Paranaque beam with great anticipation and joy as they come early in Resurrection of Our Lord Parish, BF Homes Paranaque City on the day of their Confirmation.
Fr. Lambert commended the capacity attendance in the Church so far after the pandemic and the students' readiness, attentiveness, and active participation during the Mass.  In his homily, Fr. Lambert reiterated the importance of Confirmation and the roles and responsibilities of the confirmands in their Christian life and their fidelity to God as soldiers of Christ and defenders of the faith.
Rev. Fr. Lambert Legaspino, the parish priest, and Rev. Fr. Steve Villanueva were granted the faculty to administer the Sacrament by His Most Rev. Bishop Jesse Mercado, D.D., bishop of Paranaque. The Grade 10 students are the second batch of confirmands this school year when the administration of this Sacrament was deferred in the previous years due to the pandemic. 
The Pastoral Team of Manresa School through the leadership of Mr. Patrick Bugay spearheads the gathering of requirements, preparations of Mass rites, practices of students, and coordinating with the Parish office.
The Grade 10 Confirmands with the school Administration and Rev. Fr. Lambert Legaspino
The Confirmands from Fourth Estate, Paranaque

The JHS Faculty, School Administration and Pastoral Team with Rev. Fr. Lambert Legaspino

Written by:
Ms. Ma. Luisa P. Mandario
JHS CLE Teacher