Heartfelt Recollection of Grade Three Pupils and Parents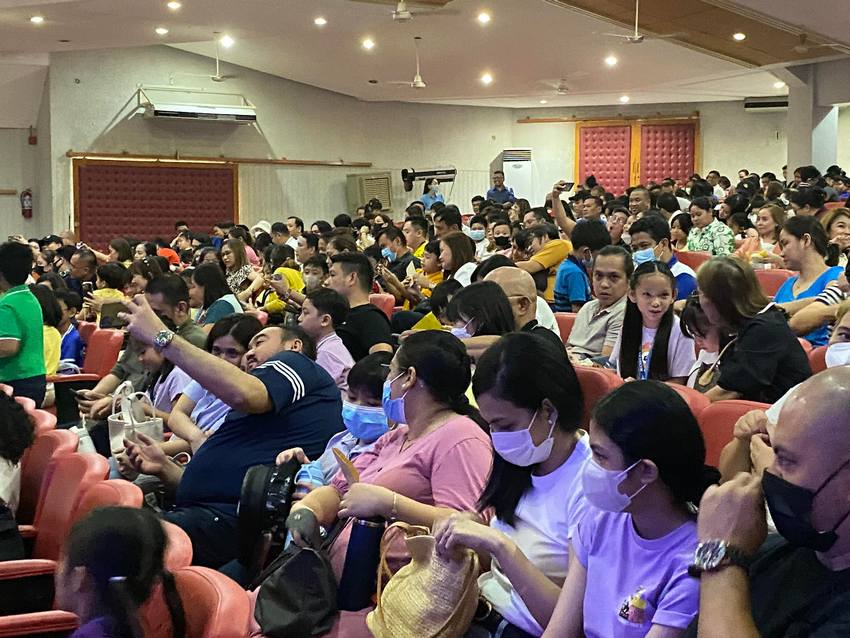 In a touching and memorable event, Grade Three pupils and their parents came together for a simultaneous recollection, forging stronger bonds and creating lasting memories. The morning's activities began with a session and in-puts on the meaning and significance of the Sacrament of the Eucharist, as Grade Three pupils engaged in activities designed to encourage reflection and personal growth. Simultaneously, their parents, under the thoughtful guidance of Rev. Fr. Enrico Salazar embarked on their own recollection journey, guided by a spirit of reflection and prayer on the role of Jesus in the Eucharist in their lives of the parents, and this culminated in a soul-soothing celebration of the Holy Eucharist, making it a truly unique and spiritual experience for all.
A highlight of the event was the heartfelt letter-writing activity, where parents penned down their deepest thoughts and feelings for their children. The parents expressed their love, pride, and aspirations for their children in handwritten letters, creating a cherished keepsake for both parents and pupils.
As the day unfolded, the separate recollections seamlessly merged into a unified experience at the Auditorium. The atmosphere was imbued with a sense of unity, love, and shared spirituality for the children and their parents.
Fr. Salazar's thoughtful guidance provided a framework for parents to reflect on their role in their children's lives who will be receiving the Sacrament of the Eucharist for the first time and the importance of fostering a supportive and loving environment for their spiritual growth," shared Sr. Joji Silorio, RCA, expressing gratitude for the meaningful collaboration between parents and the educational institution to foster the children's love for Jesus as the Bread of Life.
The event was not merely an academic exercise but a holistic experience that strengthened the partnership between the school and parents in shaping the character and values of the Grade Three pupils. As the recollection ended, the shared moments of introspection, heartfelt letters, and the culminating mass for the parents left an indelible mark on the parents themselves.
See images of the morning's event.
THE PARENTS
THE CHILDREN
ALL TOGETHER